Bar Restaurant Vienna - Le Moet
Bar Restaurant Vienna - Le Moet
Bar Restaurant Vienna - Le Moet
Le Moët Champagne Bar
Opernring 13ViennaWIAT
All about Champagne
Best enjoyed at Le Moët Bar in Vienna
The sparkling world of Champagne
Savour champagne at Le Moët Bar in Vienna - a fine location for an even finer drink. There are many myths and traditions about champagne - we have chosen some of them for you.
Champagne production
Only sparkling wines that are grown in the Champagne region of France and vinified according to strict rules are allowed to wear the name "Champagne". The three main grape varieties for the production of champagne are Pinot Noir, Pinot Meunier and Chardonnay.
Anecdotes
The Benedictine monk Dom Perignon is said to be the "inventor" of champagne. He was one of the first and probably the most successful, who established champagne. According to her biography, Marilyn Monroe once took a bath in 350 bottles of champagne.
Traditions
Moët & Chandon is considered the inventor of the launching ceremony and the champagne shower at award ceremonies of Formula 1. The most spectacular way to open a champagne bottle is a technique called sabrage. During the Napoleonic wars French officers opened the neck of bottles of champagne after victorious battles with their sabers.
Moët & Chandon
Since 2001 the company has dedicated itself to sustainable and resource-efficient development and tries to refrain as much as possible on the use of herbicides. Moët & Chandon owns the largest vineyards in the Champagne with 1,150 acres and the largest wine cellars in the world with 28 km in length.
Le Moët Champagne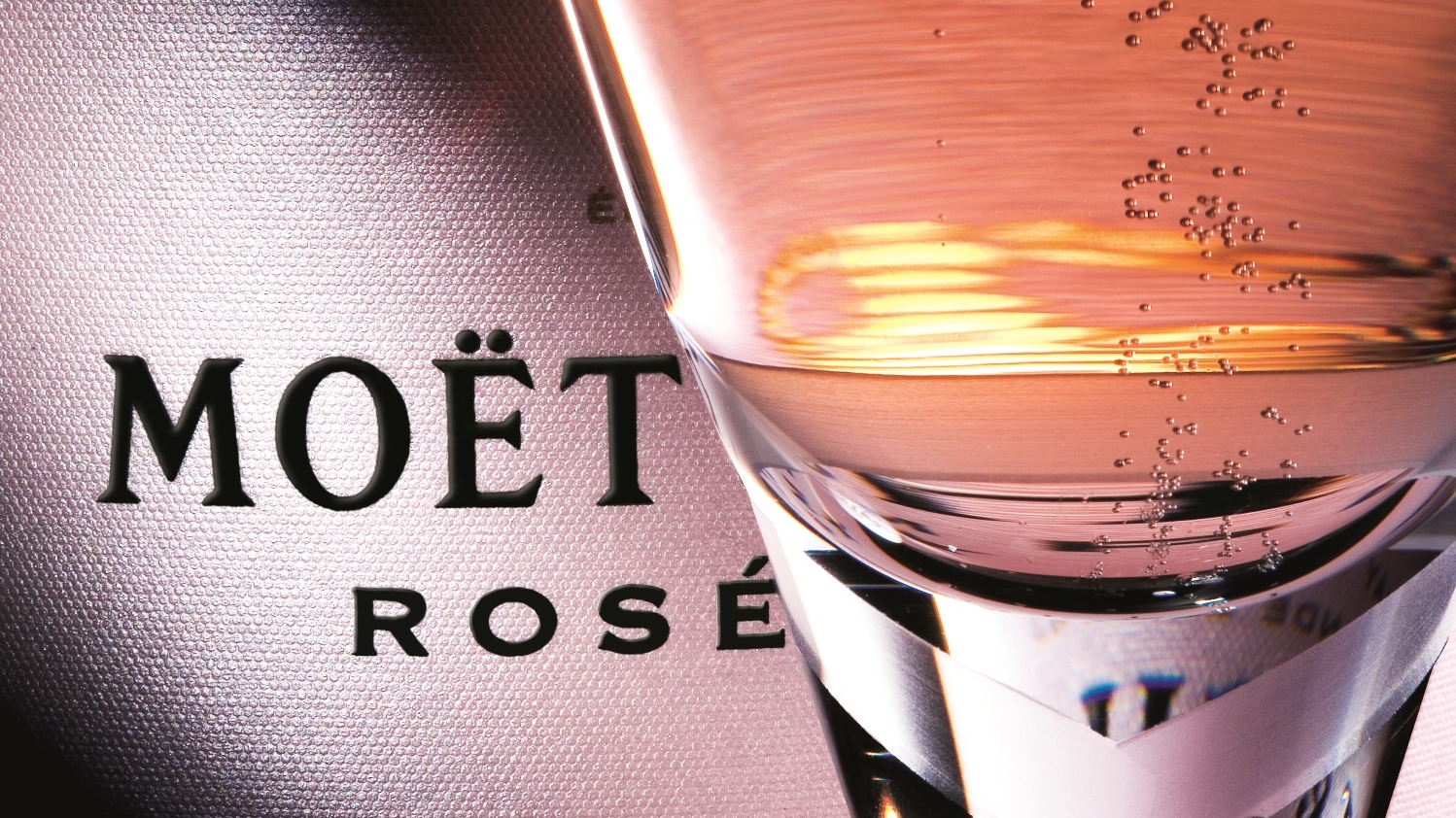 Champagne Menu
Le Moët stands for beauty and joy, quality and elegance. Champagne is a lot about celebrating life.
Moët & Chandon Ice Impérial
0,75 l - € 108
0,1 l - € 16
Moët & Chandon Brut Impérial
3 l - € 550
1,5 l - € 175
0,75 l - € 75
0,1 l - € 12
Moët & Chandon Nectar Impérial
Moët & Chandon Grand Vintage Rosé 2004
Moët & Chandon Grand Vintage Blanc 2006
0,75 l - € 118
0,1 l - € 17
Moët & Chandon Rosé Impérial
0,75 l - € 108
0,1 l - € 16
Moët & Chandon Grand Vintage Collection 1992
Dom Pérignon Vintage 2006
Dom Pérignon Vintage Rosé 2003
Alcoholic beverage service is restricted to those 18 years or older (with valid identification).